Internet está loco por muchas cosas en estos días. El último objetivo: El exclusivo de Nintendo Switch, Super Smash Bros. Ultimate.
Entonces, ¿cuál es el problema? Bueno, aparentemente hay algunas, supuestamente, representaciones racistas no intencionales en uno de los luchadores de la plataforma.
Los rumores de representaciones racistas comenzaron en el popular foro de juegos, ResetEra, cuando un usuario vio a uno de los personajes "Mr. Game & Watch" realizar un ataque que tiene al personaje adornando con un tocado nativo americano y luego usa el fuego para atacar a los enemigos.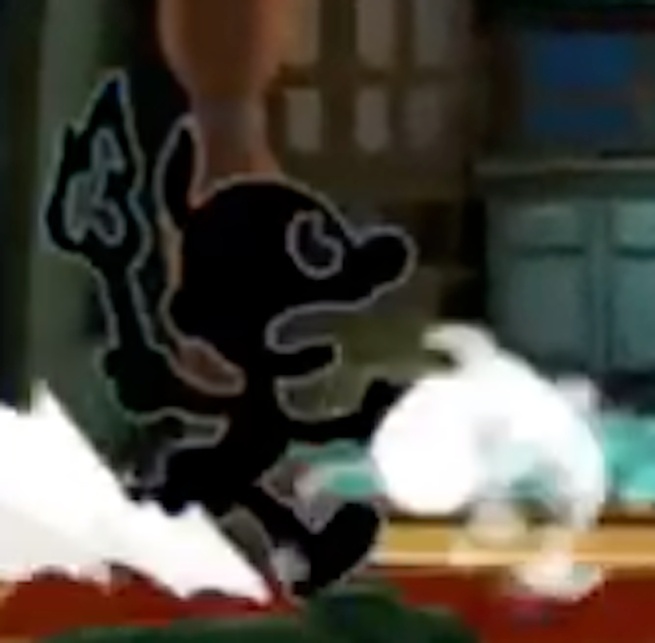 Para aquellos que no lo saben: el ataque anterior es una referencia a un juego clásico de hardware Game & Watch llamado Fire Attack. Lanzado en 1982, el juego de hardware de portatil era un título de una sola pantalla que presentaba batallas entre los jefes nativos americanos y un vaquero Game & Watch que tenía que defender un fuerte.
Aquí está el juego en acción:
Curiosamente, Nintendo cambió notablemente a los nativos americanos por bandidos en una versión posterior de Game Boy Advanced del juego. Es muy posible que esto sea lo que sucederá también en este caso, todo para apaciguar a una generación que encuentra todo altamente ofensivo.
hey so how about instead of being mad at people upset about two frames, how about two frames that'll make everyone happy?

LEFT: Original, with feathers (Native Americans)
RIGHT: GBA remake with removal of feathers (Bandits) pic.twitter.com/jJFrUO1t2x

— Owen 🎄☃️ (@PieMehker) November 4, 2018
Independientemente de lo que pueda suceder o no, como es de esperar, ha habido una variedad de respuestas a los problemas planteados. Algunos en apoyando el suceso y otros no tanto.
Not saying you're wrong for being offended, but I'm okay with Mario being an exaggeration and misrepresentation of Italian people despite me being Italian. Not all Italians are short, have a wacky accent, and love all forms of pasta, but I'm cool with Mario.

— Vinny (@vinnyc1010) November 4, 2018
Look I could understand if this was more of a big deal. But it's literally 2 frames of an attack based off a game and character who's last appearances were 30 years ago. If you want to get angry about Native American stereotypes go attack the sports team pic.twitter.com/8PQZqMx2Xs

— Nervous Nick (@NervousNick) November 4, 2018

Los creadores de Fortnite han detectado una serie de compras fraudulentas en todas partes del mundo, por lo que han tomado drásticas medidas.

De acuerdo a Shuntaro Furukawa, Nintendo tiene una visión muy diferente de la competencia respecto a los e-Sports.

Los criminales conectaron el Nintendo Switch de la víctima a Internet y entonces fueron detectados por la policía.