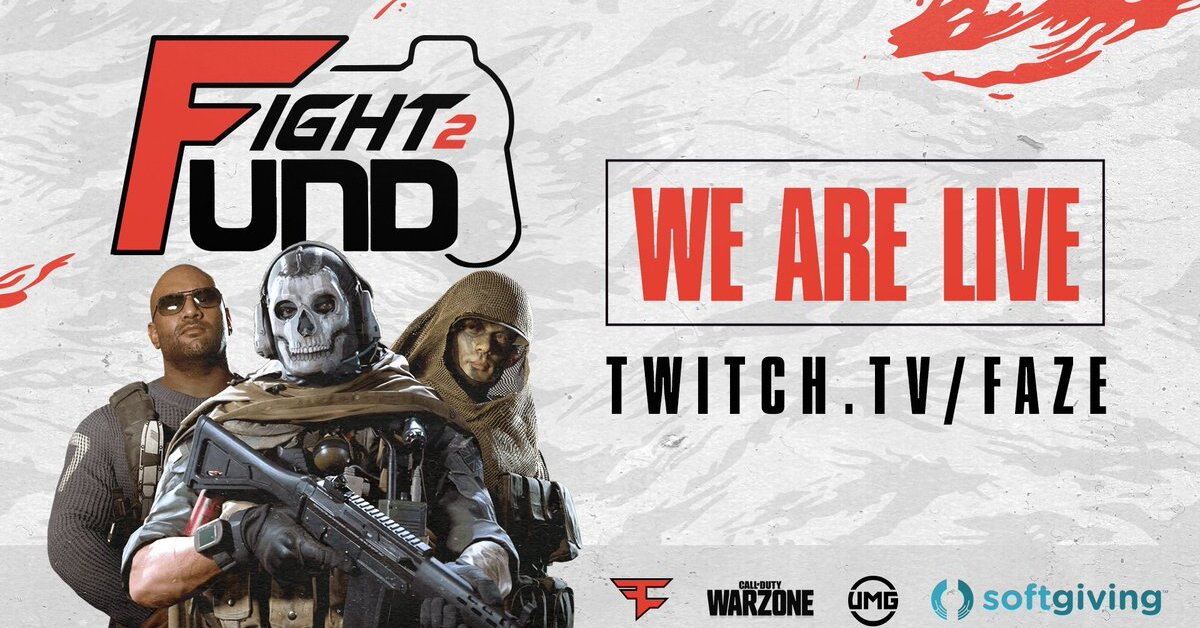 16 equipos compuestos por miembros de FaZe Clan, celebridades y gamers reconocidos se enfrentarán semana a semana por una noble causa.
El inicio de la escalada mundial del Coronavirus coincidió con el lanzamiento de uno de los Battle Royale más hypeados de los últimos meses, lo cual ha sido aprovechado por FaZe Clan para traer grandes noticias a la comunidad de Call of Duty y de paso traer algo de alivio a quienes se han contagiado de la enfermedad.
Ayer por la tarde dio inicio Fight 2 Fund. Este es un torneo de Call of Duty: Warzone en el que 16 squads se enfrentarán semanalmente con objeto de recaudar fondos para los afectados por el Coronavirus. Los ganadores de cada semana entregarán el premio a la caridad de su elección; el torneo está siendo organizado de manera conjunta por FaZe Clan y Softgiving.
La primera jornada dejó como ganadores al team compuesto por Vikstar123, Vapulear y WarsZ, quienes vencieron en la final ni más ni menos que a Dr. Disrepect y su equipo y donarán US$60 mil a la caridad de su elección.
El torneo verá actividad nuevamente la próxima semana y puedes seguirlo en directo desde el canal de FaZe Clan en Twitch.
Talvez te interese nuestro top de esta semana: